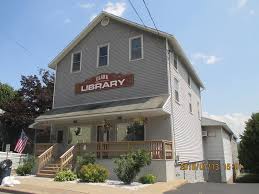 Library Hours:
Mondays/Wednesdays/Fridays – 9:30am – 5:30pm
Tuesdays/Thursdays – 2:00pm – 8:00pm
Saturdays – 9:30am – 12:30pm
Sundays – Closed
The January Trustees Board meeting has been canceled due to the wide spread of the COVID-19 virus. We hope to meet in February. If anyone has any comments for the board in the meantime, please feel free to bring them forward to the staff or director at any time. Thank you.
Help Wanted: Customer service oriented person to work 10 hours per week, evening hours. Duties include preparing, shelving, and pulling books, and program development. Full job description available upon request. We are a civil service employer. Minimum requirements are a high school degree. Equal opportunity employer. Apply at C W Clark Memorial Library, 160 N Main St, Oriskany Falls, NY.
Driving Permit Tests –
NYS DMV
Permit Tests
Get ready here –
Study and take practice tests.
Read the Library Bill of Rights at the American Library Association website here.