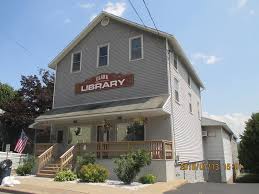 Library Hours:
Mondays/Wednesdays/Fridays – 9:30am – 5:30pm
Tuesdays/Thursdays – 2:00pm – 8:00pm
Saturdays – 9:30am – 12:30pm
Sundays – Closed
Christmas Craft Show & Basket Raffle
The date has been set…December 3rd, from 9:00 am – 2:00 pm. Right here at the C W Clark Memorial Library. Come and do some Christmas shopping from the many crafters and vendors that will be here, and take a chance on the many gift baskets and gift certificates that will be up for grabs. What have you got to lose? Have some fun and see some friends; all while supporting your local library. What could be better than that? For more information, click here.
Driving Permit Tests –
NYS DMV
Permit Tests
Get ready here –
Study and take practice tests.
Read the Library Bill of Rights at the American Library Association website here.