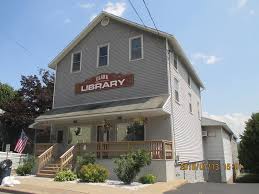 Library Hours:
Mondays/Wednesdays/Fridays – 9:30am – 5:30pm
Tuesdays/Thursdays – 2:00pm – 8:00pm
Saturdays – 9:30am – 12:30pm
Sundays – Closed
The next scheduled trustees' board meeting is August 16th at 5:30, here at the library. Public presence and input is welcomed. To access the agenda for the meeting, click here.
Part-time Position open for Grounds/Maintenance worker….for more info, click here.
Summer Reading Program Information….click here
Driving Permit Tests –
NYS DMV
Permit Tests
Get ready here –
Study and take practice tests.
Read the Library Bill of Rights at the American Library Association website here.