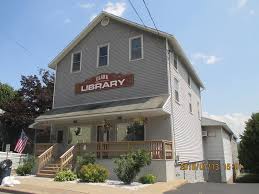 Library Hours:
The next scheduled trustees' board meeting is May 17th at 5:30, here at the library. Public presence and input is welcomed. To access the agenda for the meeting, click here.
Local Author Barbara Linsley to read….read more….click here
Village Garage Sale Days…to register…click here
Summer Reading Program registration…click here
Mondays/Wednesdays/Fridays – 9:30am – 5:30pm
Tuesdays/Thursdays – 2:00pm – 8:00pm
Saturdays – 9:30am – 12:30pm through Memorial Day
Sundays – Closed
Driving Permit Tests –
NYS DMV
Permit Tests
Get ready here –
Study and take practice tests.
Read the Library Bill of Rights at the American Library Association website here.